Retro Style Wedding at a Spanish Villa
The Real Thing
December 1, 2017
Blue Wedding, Orange County Wedding, Outdoor Wedding, Vintage Wedding, White Tuxedo
Venue: Green Parrot Villa
Photography: Alex Bruce Photography
Menswear Style: White with Black Shawl Lapel Tuxedo with black pants and a black bow tie
Write up from Love Inc:
We love hearing about the different ways couples infuse unique design elements into their wedding. For Aubrey and Tim's chic, vintage-inspired wedding, they hit the thrift stores for wedding accessories and table decor, including beautiful blue porcelain vases that inspired the bridesmaids' attire. We're seriously obsessed with the way the different shades of blue complement the mix of prints! From one of the most unique unity ceremonies we've ever seen to the intimate outdoor reception, Aubrey and Tim's wedding, captured by Alex Bruce Photography, leaves much to be inspired by.
When Aubrey set out to go dress shopping, bringing her mom along was one of the best decisions she could have made. Her mom spotted another bride trying on a dress and immediately pointed it out to Aubrey. "My stomach dropped because I knew it was perfect," Aubrey says. "As soon as I tried it on, it was truly the stereotypical bridal moment." The simple yet stunning design allowed Aubrey to accessorize with a belt she picked up from one of her favorite Los Angeles consignment stores along with a gorgeous pair of earrings she found from a resale warehouse in Milwaukee. And as a finishing touch, Aubrey's mom replaced the tulle on her grandma's headpiece from the '50s for her veil. Tim's wedding style was inspired by his favorite films as a kid. "Growing up, I was always a huge fan of the Sean Connery Bond films," he says. "I distinctly remember watching 'Thunderball' and seeing the white tuxedo jacket with black pants. At the time, I thought it was the coolest look, and it's always just kind of stuck with me." To complete his dapper look, Tim wore a black bow tie with a blue flower lapel pin to match his groomsmen.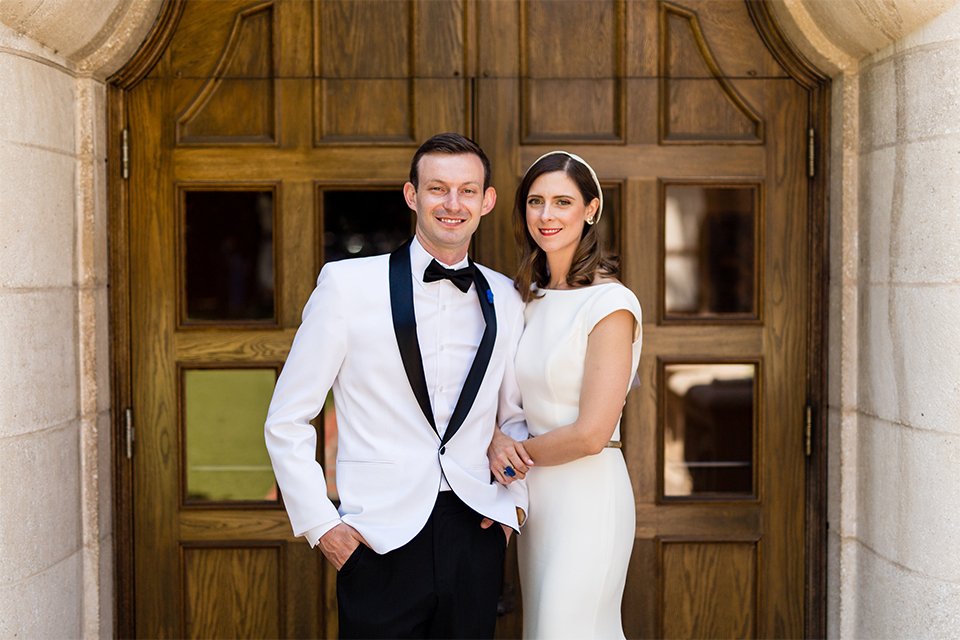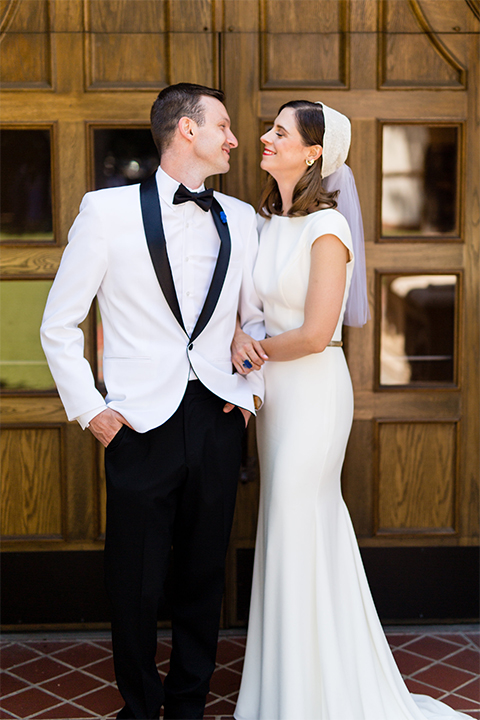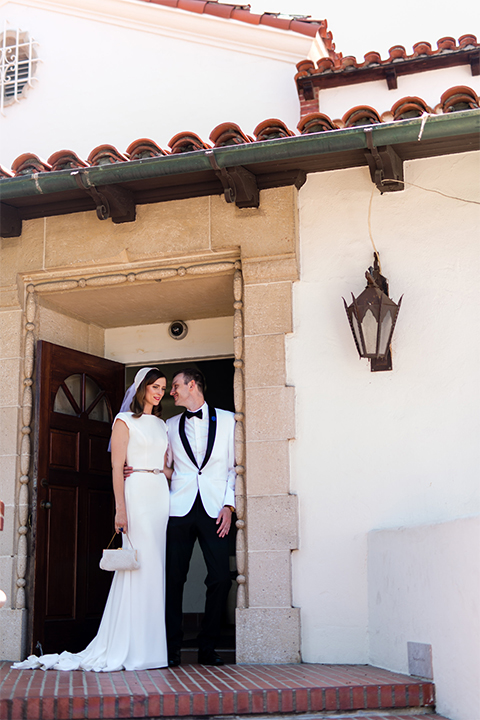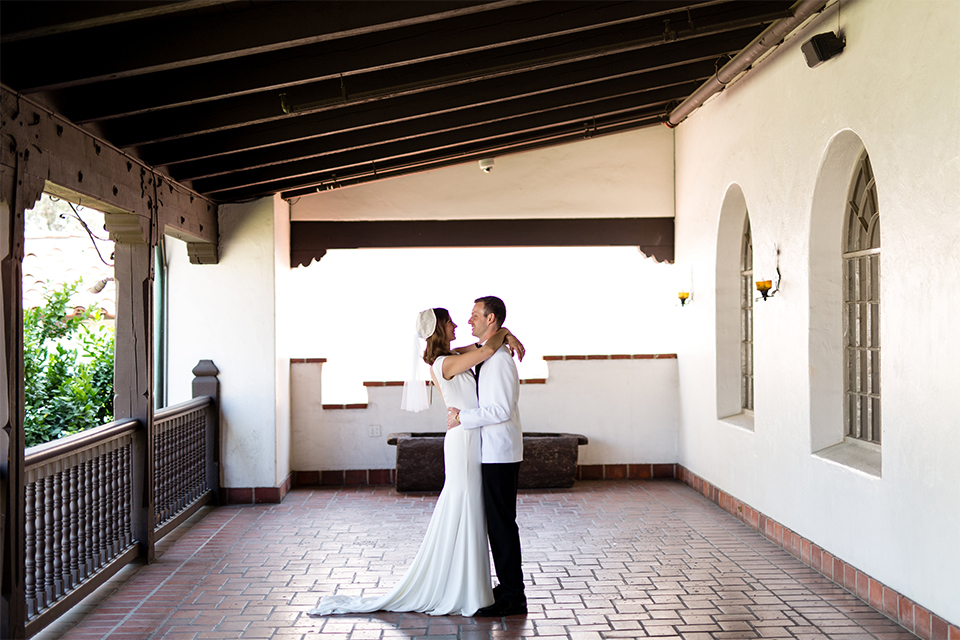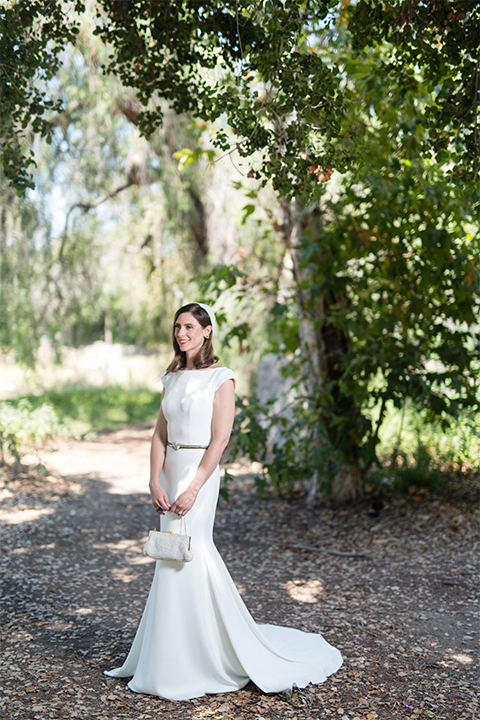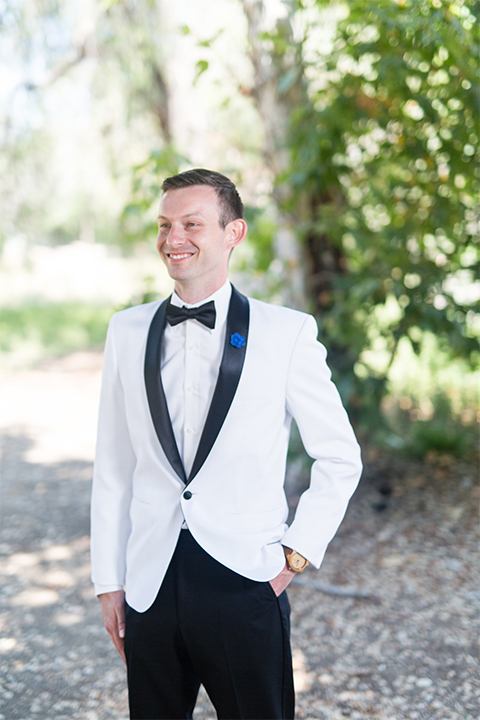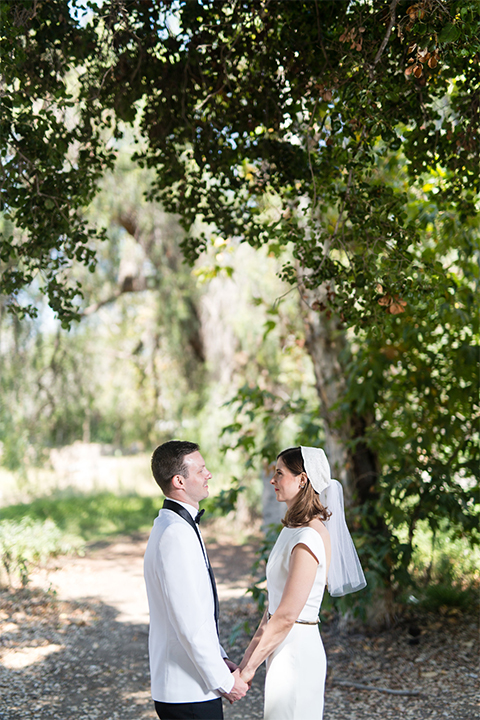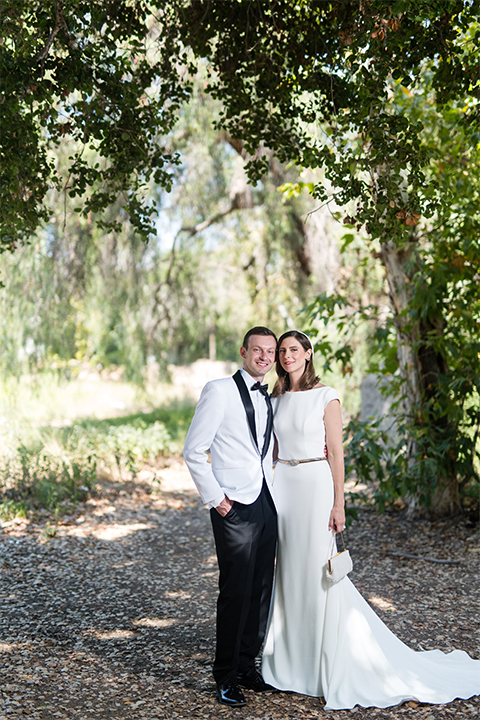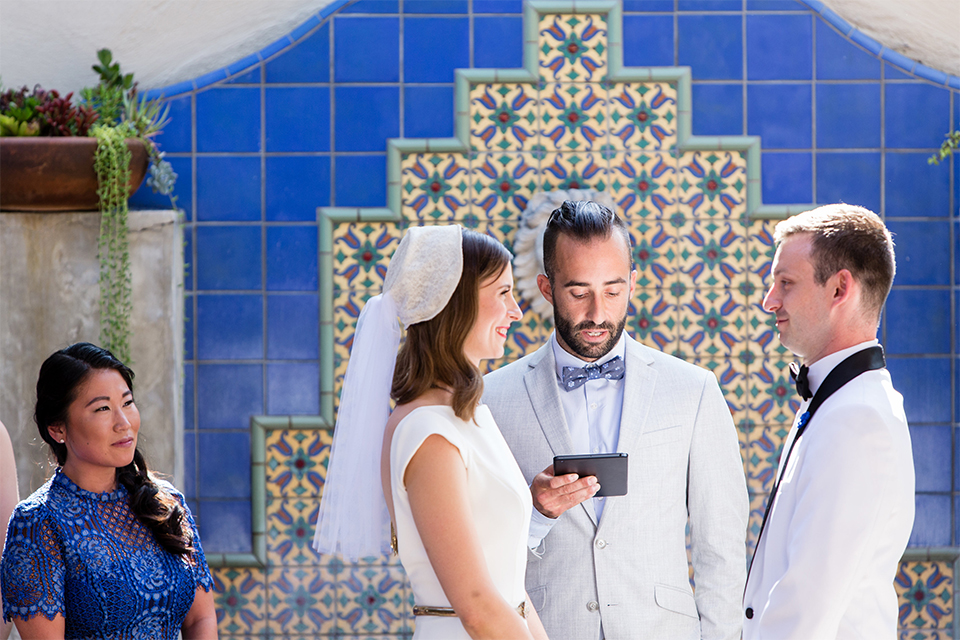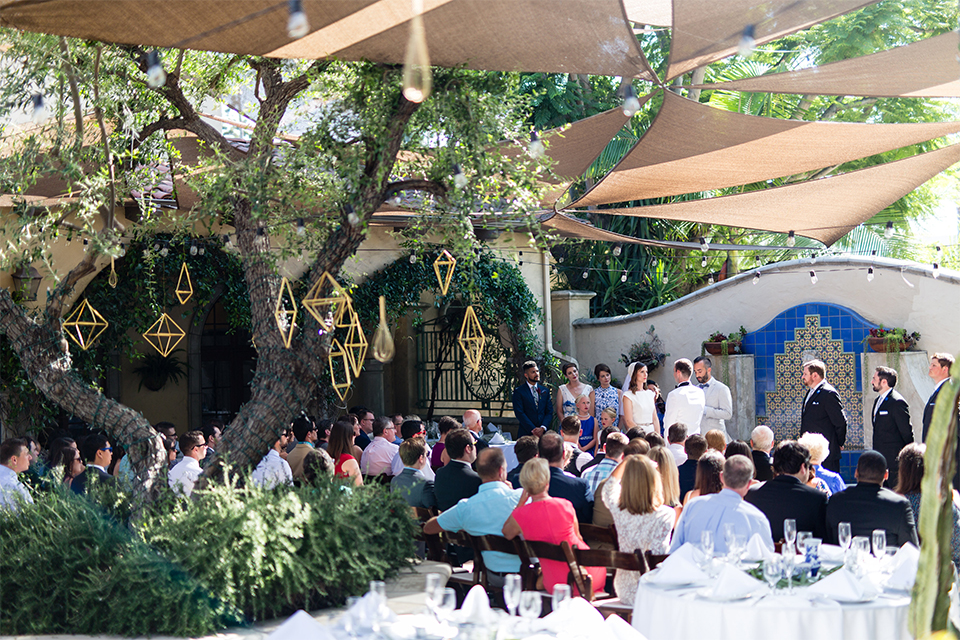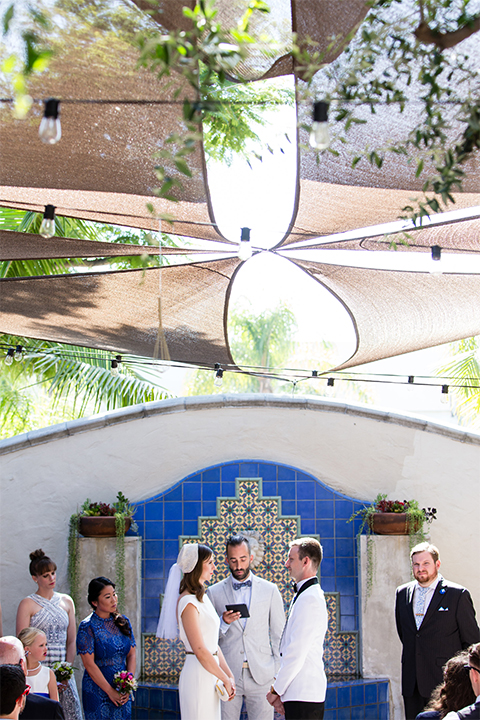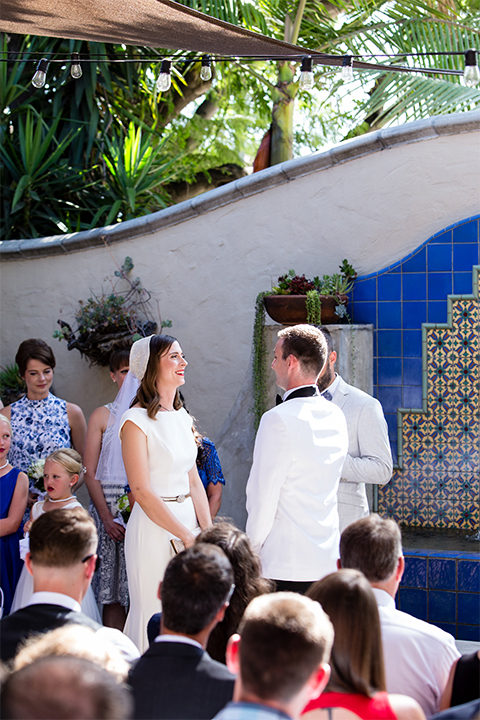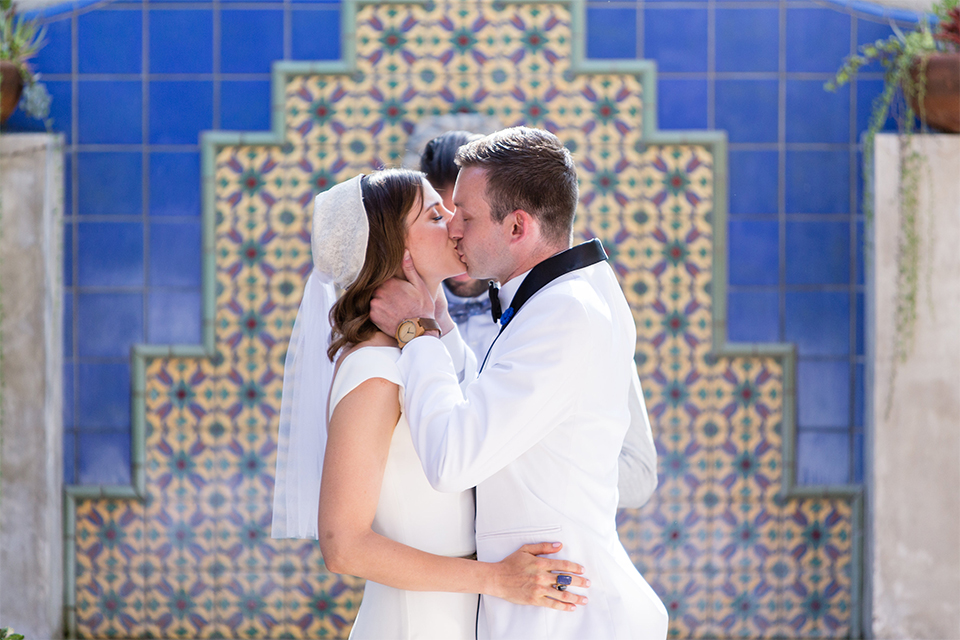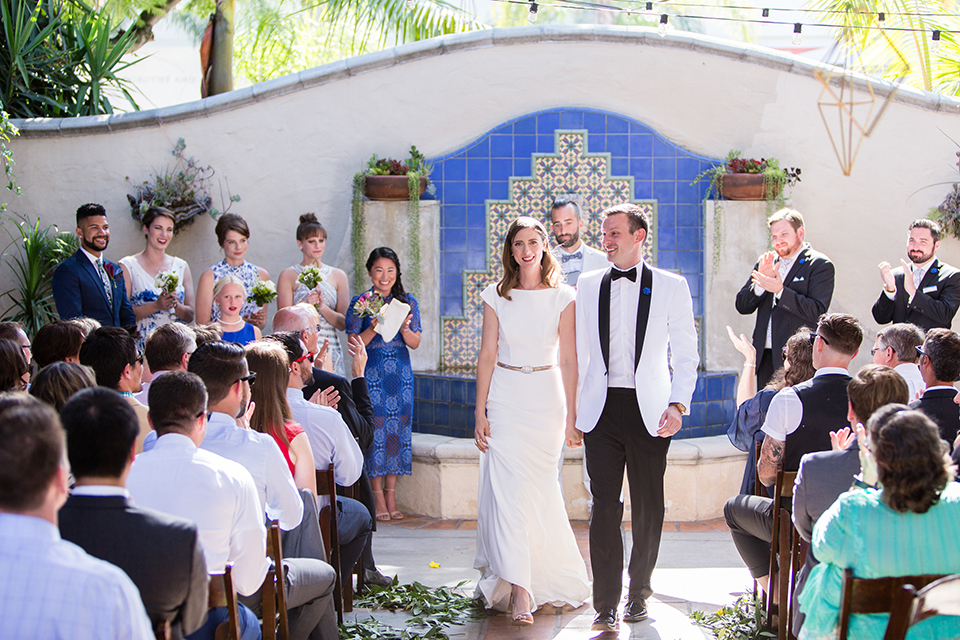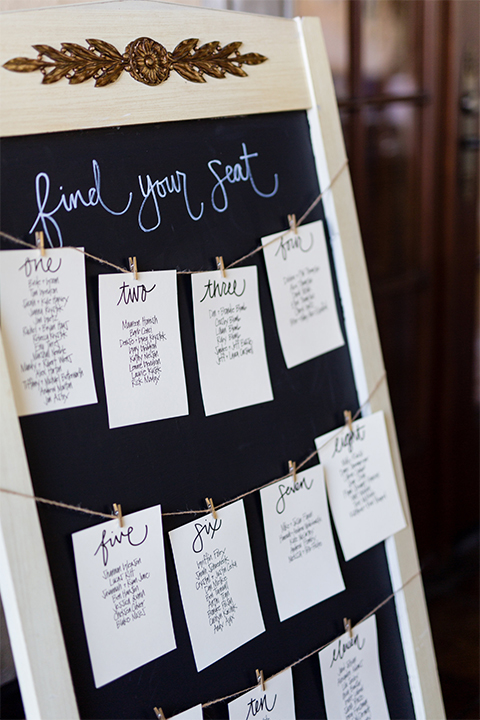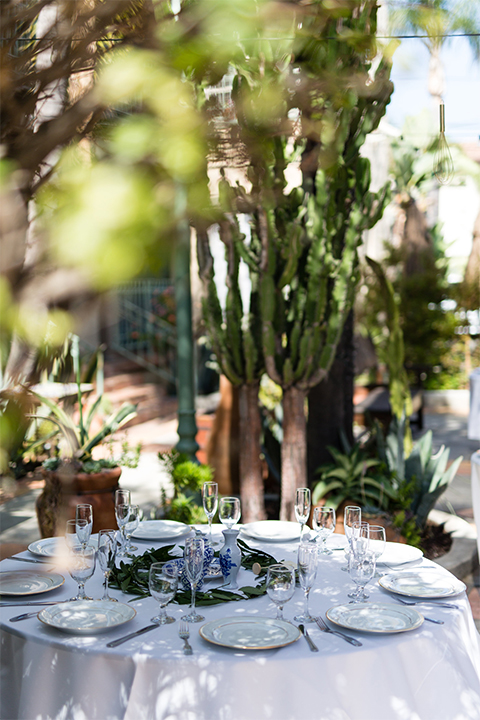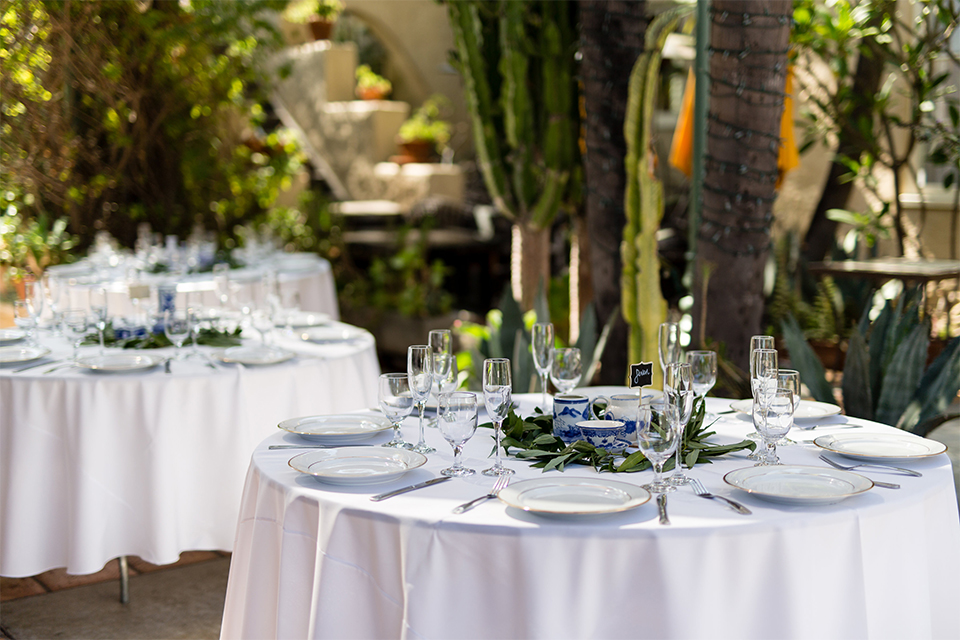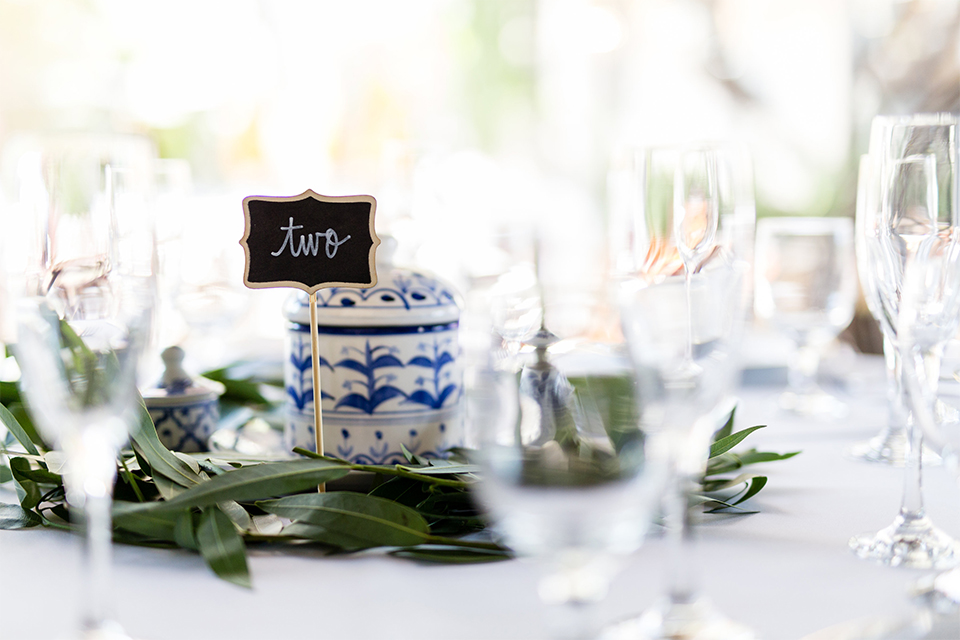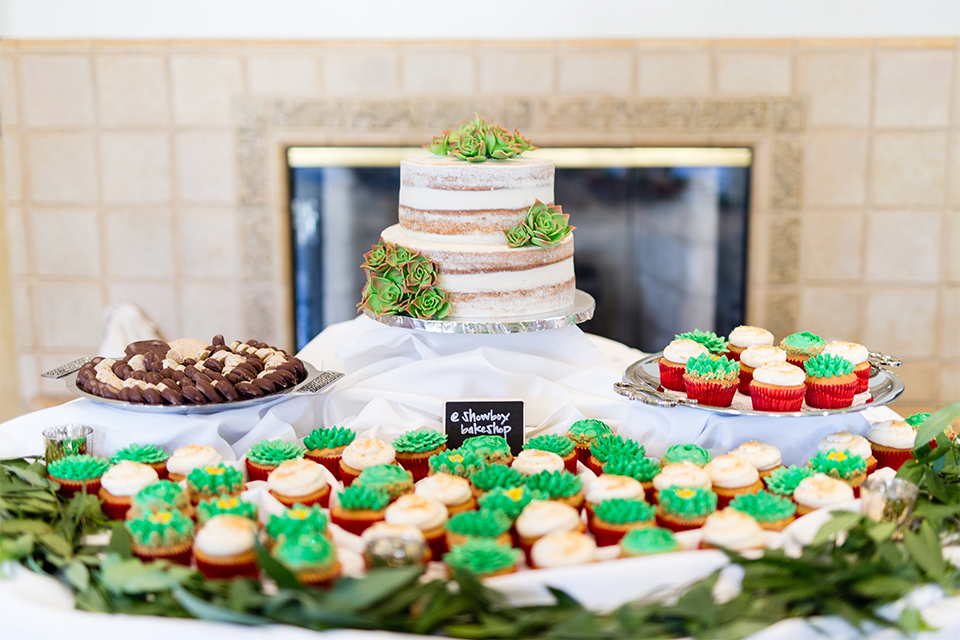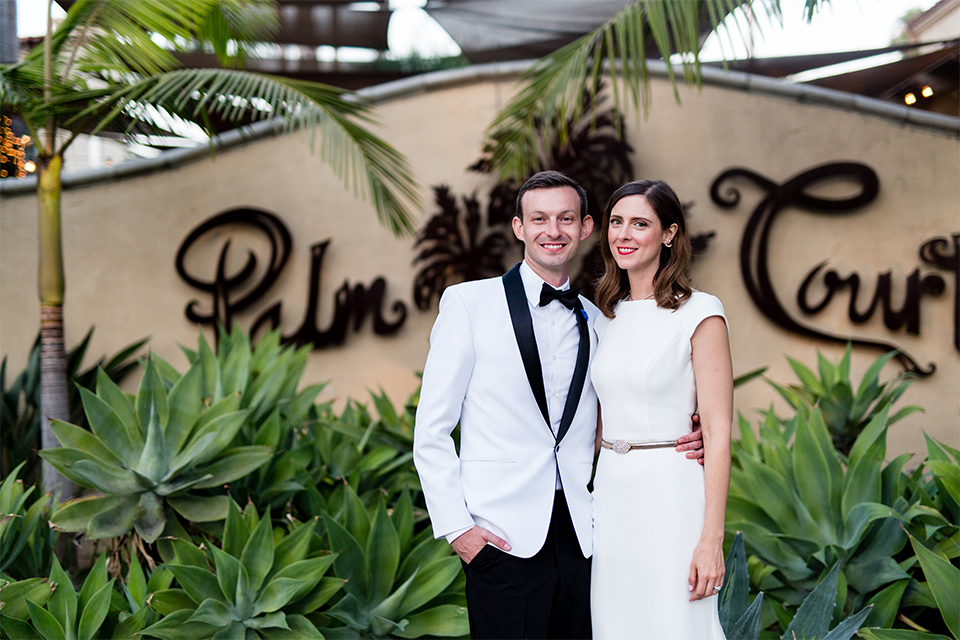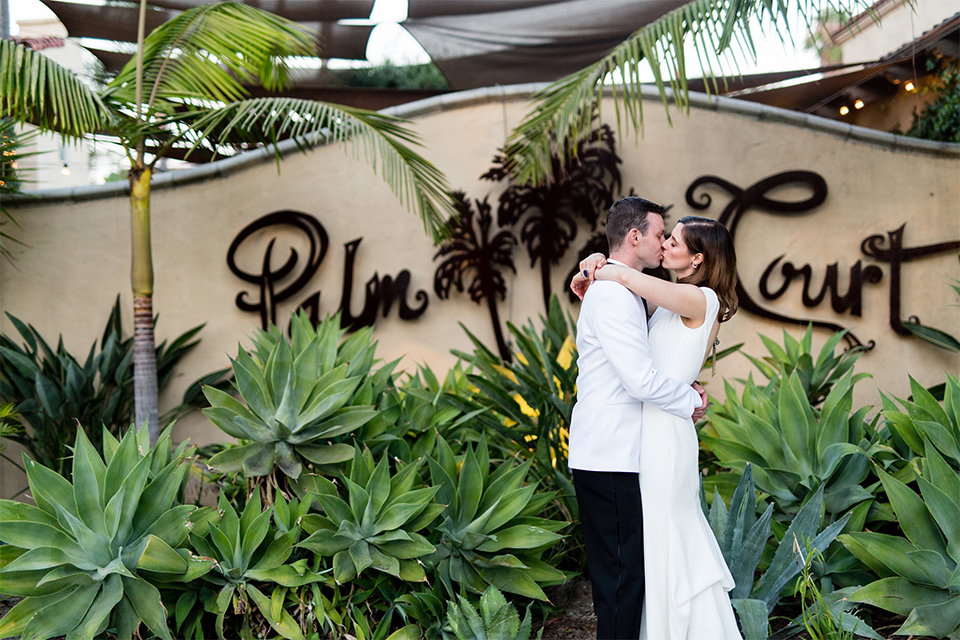 This wedding was also featured on Love Inc!

Wedding Gown: Mikaella Bridal | Hair + Makeup: Alexandra Adams | Cake: SHOWBOY BakeShop | Table Centerpieces: Kitty Hankins